Femkado maakt persoonlijke regenlaarsjes. Heel handig voor op het kinderdagverblijf, op school en de boerderij, maar ook zeker leuk om te geven of te krijgen als kraam- en/of verjaardagscadeau!
De laarsjes zijn leverbaar in de kleuren rood, roze, blauw en groen. De afbeelding kan geïnspireerd worden op het geboortekaartje of een afbeelding naar keuze. Ook de kleur van de afbeelding kan geheel naar wens bepaald worden.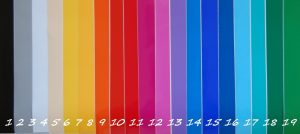 € 17,50 per paar (excl. € 8,60 verzendkosten aangetekend pakket).
Maattabel (geldt voor de gemiddelde maten)
TIJDELIJK ALLEEN LEVERBAAR IN MAAT 24!
Maat 20/21 (ca. 9-12 maanden)
Maat 22-24 (1-2 jaar)
Maat 25-27 (2-4 jaar)
NB1. Over het algemeen zijn de laarsjes per direct leverbaar (m.u.v. wachtlijst). Wanneer de laarsjes niet per direct leverbaar zijn moet rekening gehouden worden met een levertijd van ca. 2 weken.
NB2. De laarsjes zijn bewerkt met een speciaal soort sticker. Deze is zeer sterk, (spat)water bestendig en geschikt voor op de laarsjes. Intensief gebruik van de laarsjes neemt niet weg dat vuil het materiaal kan verweren of de intensiteit van het materiaal zal doen verminderen. Femkado kan hierbij niet aansprakelijk gesteld worden.
Kijk voor meer Femkado's en prijzen bij Prijslijst.
Heb je vragen over een Femkado uit deze categorie? Neem dan (vrijblijvend) contact met me op.
Wil je een Femkado bestellen, ga dan naar het Bestelformulier.
Op deze pagina vind je meer voorbeelden van Laarsjes.